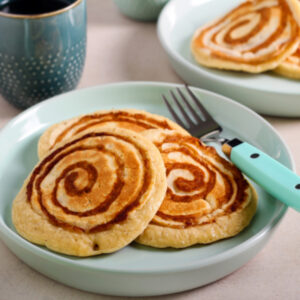 Being vegan is more than just a diet, it's a lifestyle. Veganism excludes all animal products including meat, eggs and dairy.
There are many health benefits that come along with this way of eating. As you tend to consume more fruits and vegetables, you intake a lot of key vitamins and minerals!
Are you looking to start eating vegan? Check out these ULTIMATE vegan meals you can order right at Colony Diner & Restaurant!
Breakfast
Craving something sweet in the morning? Try our Vegan Cinnamon Roll Pancakes. These super light and fluffy pancakes topped with Dairy-Free Glaze are sure to satisfy your sweet tooth.
We use Whole-Wheat Flour to make our Pancakes and Vegan Butter. Don't worry, we include a Sweet Cinnamon Swirl with each one!
Lunch
Our Vegan Nachos are the perfect lunch option. Crispy Tortilla Chips loaded with Vegetables like Black Beans, Diced Tomatoes, Black Olives and Jalapenos. Of course, we can't forget the Vegan Cheddar Cheese!
Dip these chips into Dairy-Free Sour Cream and Salsa. Looking to add more? Top them off with Impossible™ Meat!
Dinner
Dinner is served. Enjoy our Chik'n Parmigiana, a delicious Gardein Breaded Cutlet, served over our favorite carb – pasta! – and topped off with our Homemade Marinara Sauce and Vegan Mozzarella Cheese.
That's not all! Have your choice of a Cup of Soup or House Salad with any Vegan Dinner Dish.
Dessert
Our vegan dessert options are a great way to end any meal. Try one of our Vegan Milkshakes, with your choice of Dairy-Free Chocolate, Vanilla, Strawberry or Cookies and Cream Ice Cream, blended with Almond Milk. Make it even sweeter by adding some Dairy-Free Whipped Cream on top!

Our staff is trained to make sure our vegan dishes are not compromised. We have separate cookware and fryers dedicated to preparing vegan food. Come on down and try one of these tasty meals and many more vegan options!