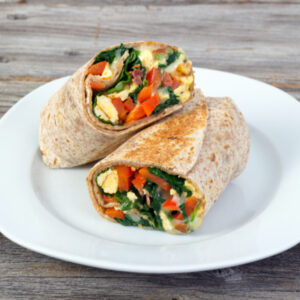 Are you trying to eat well but struggling to stay away from your favorite comfort foods? You don't have to abandon that flavor you crave to stay healthy! Here are some healthy and lighter alternatives to satisfy your hunger that you can find at Colony Diner and Restaurant.
Skip the Toast
Sometimes you just want to lather butter on a slice of toast or pair a muffin or pastry with your morning coffee. Although it curbs your hunger, it won't for long.
Carbs are tasty and often craved but they may not give you the energy you need in the morning to get you through the day.
Try a Fitness Wrap from Colony Diner, filled with protein like Egg Whites, Turkey Bacon and Broccoli, while also adding the great taste of Mozzarella Cheese. This can be a great source of energy while satisfying your taste buds!
Ditch the Burger for a Sandwich
Sandwiches can be just as delicious as a burger. Here at Colony Diner, you can customize your own sandwich! First, the bread. Swap out white bread for whole wheat or multi-grain bread to add more fiber to the meal.
Next, the meat. Turkey breast or grilled chicken are great alternatives to beef because they are lower in calories and high in protein. We roast all white meat in house daily!
Now, the extras. This is your chance to add as many vegetables as you can. Try lettuce, tomatoes, onions, mushrooms and even more of your favorites.
Lastly, the side. Instead of French fries, try sweet potato fries or your favorite salad.
Seafood for the Win
Colony Diner has great healthy dinner options for you. Instead of your typical carb-filled pasta dish or fatty steak dinner, try our Broiled Filet of Atlantic Salmon.
This low calorie and high protein meal is ideal when looking for something delicious, filling and overall satisfying. Round it all off with your favorite salad and vegetables.
Fruit for Dessert
Dessert can be tricky when trying to eat healthy; some people decide to just skip it all together. When you come to Colony Diner, you can have dessert without feeling guilt.
Try our Sugar Free Apple Pie! Enjoy that taste you love without the overload of sugar, or keep it simple with some Jell-O.

We want you to leave our restaurant feeling good. Try out healthy alternatives and more at Colony Diner and Restaurant. Our extensive menus have something for everyone!