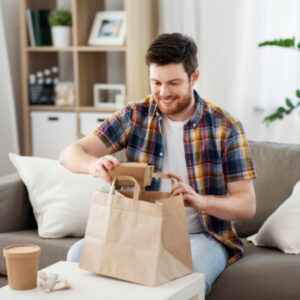 During the Coronavirus (COVID-19) pandemic, we're honored to continue serving our community. Many families are facing unanticipated challenges, with parents working from home and children adapting to online learning.
During this time of need, we are proud to offer curbside pickup and local delivery of your diner favorites, vegan options and so much more. Colony Diner & Restaurant has something for everyone!
View All Menus
Healthy Options
Being home, you may be tempted to make unhealthy choices and snack more. Curb your cravings with healthy, satisfying and filling favorites, including gourmet salads, egg white omelets and whole wheat wraps.
Substitute a side of French fries with a fresh fruit or house salad!
Breakfast All Day
COVID-19 has created a new normal for us all. Why not have breakfast any time of day? We offer eggs your way, craft your own omelettes, specialty pancakes and waffles, kid's favorites and more – all day long!
Large Portions
Our restaurant is known for serving generous portions of delicious food. The best part of ordering takeout or delivery from Colony Diner is the fact you'll have leftovers! Popular dinners include:
Roast Chicken
Baked Meatloaf
Chicken Marsala
Yankee Pot Roast
Chicken Francaise
Chicken Parmigiana
Prime Rib
Seafood Combo
Our five-star sandwich specials, cold salad platters and specialty burgers, served with your choice of a scrumptious side, can also be enough for a couple meals!
Vegan & Gluten-Free
Colony Diner is proud to offer a diverse menu, including delicious vegan options. Finish off your vegan breakfast, lunch or dinner with a vegan milkshake, ice cream or fried Oreos. We serve the Impossible™ Burger, a daily vegan soup selection, vegan French toast and more. Most menu items can be made gluten-free!
Decadent Desserts
No meal is complete without dessert. We have cakes and pies by the slice, fountain floats and milkshakes, ice cream and more to satisfy your family's sweet tooth.

We understand many people are feeling the stress of the COVID-19 pandemic and may not always be motivated to cook. Colony Diner has plenty of options for every taste and craving. Find us on DoorDash, Uber Eats or call 203.269.9507 for takeout and local delivery!