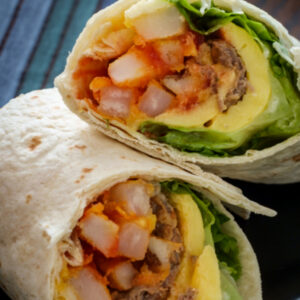 Are you ready to adopt healthier habits? Following a clean, well-balanced diet can help improve your overall wellbeing! Clean eating is the consumption of real foods that provide your body the most nutritional value.
Although it may seem challenging to eat foods in their natural state – not processed – there are many benefits for your heart, brain, immune system and energy levels! If you're looking to start this new journey but don't know where to begin, here are a few tips to eat cleaner.
1. Eat Whole Foods
As the first step in your clean eating journey, start adding more whole foods to your diet. Some examples include grains, beans, legumes, nuts and vegetables. Whole foods can lower your risk of heart disease and help balance your blood sugar levels. Consuming more fiber can help you feel full for longer, making whole foods a crucial part of a clean eating diet.
Try: Craft your own omelettes with black beans and your favorite vegetables!
2. Avoid Processed Foods
Eliminating unhealthy foods is one of the most important steps in any nutrition plan. Processed foods, including potato chips, breakfast cereals and cookies, are filled with excess sugar, sodium and fat. Consuming too much can lead to serious health conditions like heart disease, obesity and diabetes.
Try: Energy Wrap with eggs, avocado, tomato and cheddar cheese.
3. Eat More Fruits & Vegetables
A well-balanced diet must include fruits and vegetables! Most contain a variety of essential nutrients to keep the body functional. For example, green beans are high in potassium to support strong bones. They are also fibrous, which helps you maintain a healthy gut!
Try: Erik's Special Salad with seasoned grilled vegetables and feta over our House Salad.
4. Stay Hydrated
Water is a natural beverage that does not contain additives or artificial sweeteners. While beverages like soda, fruit cocktail juice and sports drinks contain sugar that can lead to diabetes, obesity and other health concerns, the body is made up of 60 percent water. It's essential to drink enough water each day to keep the body hydrated and flush out toxins.
Try: Think water tastes too plain? Order a glass of unsweetened iced tea with your meal!

We have a wide selection of dishes for you to enjoy, while still eating clean! To discover your new favorite meal, visit Colony Diner today.