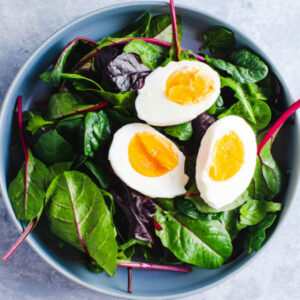 Our bodies need a variety of vitamins and minerals to function properly, including fiber, calcium and potassium. To keep your body healthy, it's important to ensure your daily diet contains key nutrients.
Here are some popular foods that provide the nutritional value needed to thrive!
1. Fish
If you're looking for a quality protein source, look no further than fish! This low-fat food is packed with nutrients that promote strength. Fish is also considered a heart-healthy food because it can lower blood pressure and help prevent heart disease.
Among the nutrients found in fish, omega-3 fatty acids and vitamin D are key for heart and brain function. Fish is also a great source of minerals, including iron, zinc and magnesium. At Colony Diner, we proudly serve a number of delicious fish dishes!
Try our Fresh Broiled Filet of Sole, Filet of Boston Scrod, Swordfish or Atlantic Salmon.
2. Greens
Leafy greens contain many health benefits. Fibrous salad greens like arugula, spinach and kale are low-fat, low-calorie and can help prevent cardiovascular diseases. Also found in greens, Vitamin A can help improve your immune system, while helping your lungs, kidneys and other vital organs work properly.
Calcium and magnesium are another two important nutrients found in leafy greens that are essential for cell function. Get your fill of greens with one of our Gourmet Salads!
Try our new Greek Salad Supreme with Grilled Chicken Breast, Feta Cheese, Olives, Pepperoncini, Stuffed Grape Leaves and Oregano.
3. Eggs
A nutritious breakfast can start your day on the right track. Eggs are packed with different nutrients your body needs to produce energy and promote overall health. For instance, the Vitamin D and calcium are crucial for bone health.
Iron is another important nutrient found in eggs. Iron deficiency – a lack of healthy red blood cells – is common, which is why it's important to maintain an iron-rich diet.
Some people call eggs a "superfood" because they include a little bit of everything needed to lead a healthy lifestyle!
At Colony Diner, you can craft your own omelet with your favorite ingredients!

Enjoy a delicious and healthy meal at Colony Diner & Restaurant. Visit us today!