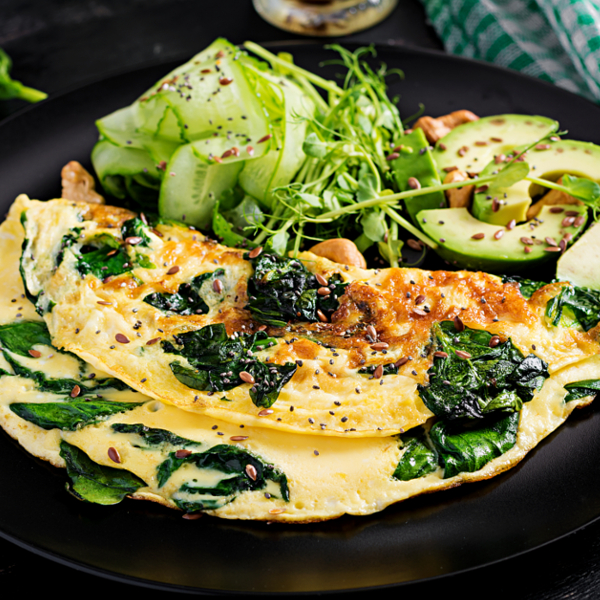 January is National Fiber Focus Month! This time of year recognizes the importance of fiber and how it can positively affect our health.
Fiber is a carbohydrate that helps regulate the body's hunger and blood sugar. Start the new year off right by including more fiber in your diet to promote healthy living. Here are a few great benefits of fiber.
Controls Blood Sugar Levels
Fiber can be soluble or insoluble. Soluble fiber, found in foods like beans and lentils, dissolves with water. Insoluble fiber, found in foods like vegetables and whole wheat products, does not. Both are important to include in your diet.
Soluble fiber can improve your blood sugar levels by slowing down the body's absorption of sugar. Having too much sugar in your blood can increase stroke risk and deteriorate the health of your internal organs.
Insoluble fiber promotes healthy digestion by stimulating the gastrointestinal tract. It can also help reduce the risk of developing diabetes! Our Southwest Omelette contains black beans and avocado, which are very high in fiber.
Helps Maintain Gut Health
Gut health depends on fiber. It helps your stomach digest properly and can prevent possible colon diseases. By consuming fiber, you can also increase the growth of healthy and beneficial bacteria. This is important to help keep your digestive tract strong.
The more fiber you consume, the fuller you will feel. This can make it easier to maintain a healthy diet by preventing the urge to snack too often. Start your day with our fiver-filled Avocado Toast served on Multi-Grain Bread.
Lowers Cholesterol Levels
High levels of cholesterol can increase your risk of cardiovascular diseases. Consuming fiber can help lower your cholesterol levels by trapping fat in the small intestine to keep it from being absorbed.
According to the Mayo Clinic, studies have shown that high-fiber foods can help also reduce blood pressure and inflammation. Broccoli is known as the "fiber vegetable", making our Veggie Wrap the perfect meal to include in your diet with fresh steamed broccoli.

We offer many high-fiber foods at Colony Diner. View our menu, including vegan and gluten-free items, then visit us today!