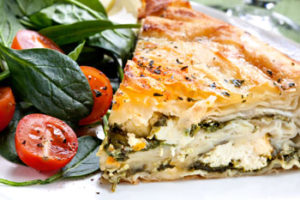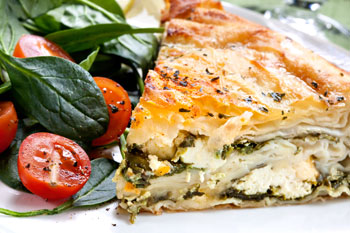 If there's one thing every country has in common, we think it's a love of food! Every culture has their own unique and delicious taste that people all over the world can enjoy. Whether it's fresh Italian pasta or Mexican Chilaquiles, you can always find a new meal to try.
At Colony Diner & Restaurant, we bring our own Turkish flavors to the table, as well as specialties from various other cultures. Here are a few of our favorites!
Mexican Melt
Spicy food is very popular in Mexico because the country has the best weather conditions for growing chili peppers.
Our Mexican Melt Scramlet brings the heat with Jalapeno Peppers, Onions, Tomatoes and Cheddar Cheese. Looking for more intensity? Add a few dashes of hot sauce!
Irish Benedict
Ireland has an ideal climate and rich, fertile soil for agricultural purposes. Although many people associate the Irish with potatoes, we have another favorite – corned beef!
You don't have to wait until St. Patrick's Day to enjoy our Irish Benedict: Two Poached Eggs on a Toasted English Muffin with Corned Beef, topped with Hollandaise Sauce.
Belgian Waffles
Did you know Belgian Waffles were introduced to America by Belgian native Walter Cleyman back in 1962? Try ours today with Bacon, Ham or Sausage.
If you're looking for something even sweeter, add a Scoop of Ice Cream or Caramel Drizzle. Salty? Make it a soul food dish with some Fried Chicken served alongside your waffles.
Cuban Panini
Pork is one of the most popular meats available in Cuba. Our Cuban Panini consists of Slow Cooked Pork Loin, Thin Sliced Ham, Swiss Cheese, Sliced Pickles, & Spicy Mustard. We always make sure it's grilled to perfection!
Greek Spinach Pie
Food plays an important role in Greek culture, as meals are seen as a way to spend quality time with friends and family. We have a large variety of Greek Dishes at Colony Diner; one of our favorites is Greek Spinach Pie.
This combination of Spinach & Feta Cheese wrapped in an Ultra Flaky Filo Dough provides you with a delicious flavor and crispy texture.
Chicken Parmigiana
Did you know Italians will sometimes eat pasta with their meal twice a day? Satisfy your pasta cravings with a choice of Spaghetti, Linguini, Penne or Angel Hair, served with our Chicken Parmigiana and tasty Marinara Sauce.

You must be hungry. Stop by Colony Diner & Restaurant to expand your palate and experience different tastes from around the world!