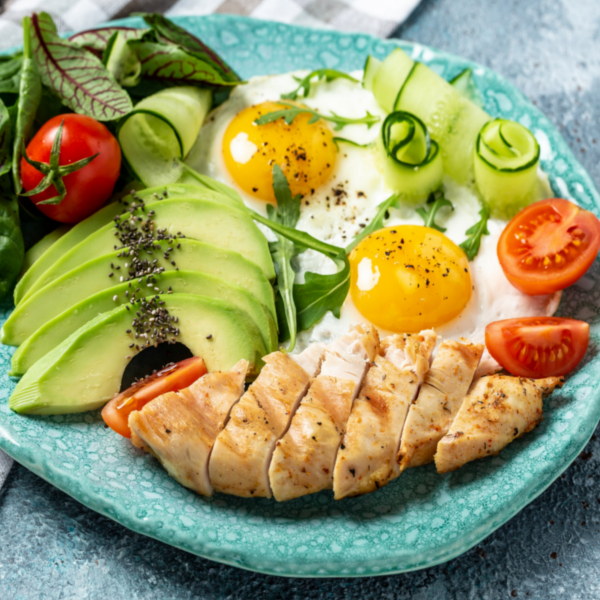 Are you looking for a new diet to develop better nutrition habits or lose weight? The paleo diet is one of the most popular in the world! Also known as the "Caveman Diet", the paleolithic method of eating is modeled after diets from prehistoric times.
According to NPR.com, as many as 3 million Americans follow the paleo diet. Do we have your interest yet? Here are some facts about the paleo diet, its benefits and the types of food you can eat.
Why Choose the Paleo Diet?
According to MayoClinic.org, the paleo diet limits foods that became common when farming emerged about 10,000 years ago. It eliminates foods loaded with processed sugar and fats in favor of foods found by hunter-gatherers during the Paleolithic Period.
Many people choose to follow the paleo diet to help prevent obesity, heart disease and diabetes. Some other benefits include:
Regulated blood pressure
Lower triglycerides – fats in your blood
Improved glucose tolerance
It's also a popular method for losing and maintaining a healthy weight.
What to Avoid on Paleo
The paleo diet cuts out highly processed foods and beverages. Other items to avoid include:
Grains
Wheat
Oats
Beans & Lentils
Dairy
Refined Sugar
Salt
Potatoes
What to Eat on Paleo
There is an extensive list of foods allowed on the paleo diet. As it's important to stay active while eating this way, it's crucial that you consume enough protein. To accomplish this, add chicken, beef, salmon, tuna, pork, bacon or turkey to your meals. For sides, try cauliflower, broccoli, cabbage or spinach. You can also never go wrong with eggs for breakfast!
What about snacks or smaller meals to eat on-the-go? Fruits like apples, berries, bananas and grapes are all acceptable to eat on the paleo diet. Additionally, almonds, cashews, walnuts, pistachios and other nuts are easy options.
Paleo at Colony Diner
At Colony Diner, we offer many meals that can be enjoyed while on the paleo diet.
Eggs
Order your eggs any style with a side of bacon or fruit!
Salads
Customize our salads to include your favorite protein and vegetables.
Chicken
Popular meals include our Grilled Chicken and Roast Half Spring Chicken, served with salad and your choice of vegetable.
Seafood
Shrimp and shellfish are both allowed on the paleo diet. We offer both, served with salad and your choice of vegetable.

Whether you've started a new diet or are simply hungry for delicious food, enjoy all your favorites at Colony Diner today!