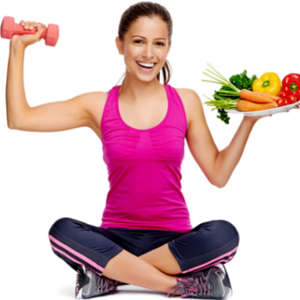 When the past year fades into a fresh calendar, many of us get a sudden surge of determination. This year, you will accomplish goals you have put off. However, many New Year's resolutions fail to stick – the most common ones concerning health and wellness. According to the American Psychological Association, anxiety can increase when resolutions are not kept.
We offer 5 tips to keep your vow to get healthy this year, while keeping a positive attitude.
Set Small Attainable Goals
Set small goals that you can realistically accomplish, otherwise your lofty goals could result in a sense of defeat. For example, let's say your goal is to exercise more. If you barely get physical activity now, you should not plan to go to the gym 7 days a week. Start with a more sensible goal of 3 times a week as you ease into this new routine.
Make Little Changes to Your Diet
If clean eating is at the top of your list, you cannot make a 180-degree change right away and expect it to stick. Instead of taking drastic measures, start with one meal at a time. If your typical breakfast is a bagel with cream cheese or a bowl of sugary cereal, change it to an egg white omelet with your favorite veggies or a protein-packed fruit smoothie to keep you full.
Seek Support from Others
It is much easier to stay motivated and on track when someone else shares a common goal. Whether you make a pact with your significant other to eat better or meet new friends at a group exercise class, draw inspiration from those around you. For the competitive type, this is the perfect way to put your body and mind to the test!
Sit at The Dinner Table
Many of us fall victim to mindless eating, while watching TV or surfing the internet. Unstructured eating habits can lead to poor portion control and overeating. At mealtime, gather the family at the kitchen table and put the cell phones away. It sounds silly but if you focus on the act of eating and savor each bite, you'll be more conscious of when you're full.
Join the Meal Prep Trend
Planning your meals ahead of time can be a complete game-changer for those struggling to lose and maintain a healthy weight. By setting aside an hour every Sunday to prep your workday lunches for the week, you save time, money and stress. Rather than grabbing takeout during the lunchtime rush, you'll have a healthy meal waiting each day. There are plenty of online resources where you can find great meal prep ideas to keep your diet fun.

Many people believe that eating healthier means they can no longer go to restaurants. However, you can eat out at a restaurant like Colony Diner without feeling guilty! We have a variety of healthy choices and gluten-free options for all three meals of the day. Visit us in Wallingford today to check out our new menu additions!