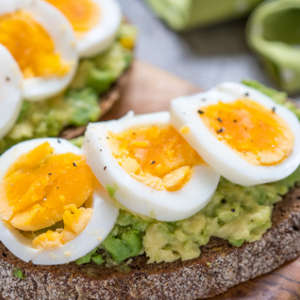 If you lead a busy life, you may be wondering, "who has time for breakfast?" It can be enough of a challenge to arrive at the office on time when you have to get yourself and the kids ready in the morning, without adding a square meal to that routine. However, a full schedule is not an excuse to skip the most important meal of the day.
People who eat breakfast each day are often healthier. What are some other benefits of a big breakfast?
1. You'll Have More Energy
When you skip breakfast, an empty stomach results in lower energy levels and you can be less focused. This can spell disaster in the workplace, if you are found to be less productive than your coworkers. Regularly missing key nutrients like calcium, fiber and potassium can also lead to future health problems.
2. You'll Boost Your Metabolism
Did you know our metabolism slows when we sleep? When we're awake, we eat throughout the day, so our levels are relatively steady. During hours of slumber, there is no nutrient intake. As a result, it's important to boost our metabolism in the morning with natural foods that are easy to digest.
3. Healthy Decisions Will Come Naturally
Studies show that eating a big breakfast may help to progress weight loss! When you start the day off with a healthy meal, unhealthy cravings caused by hunger are curbed. As a result, you can feel satisfied until lunch and are less likely to make poor food choices.
What to Eat for Breakfast
Keep in mind that a bigger breakfast is not an invitation to stack your plate with bacon and fried eggs. According to the American Heart Association (AHA), a healthy start to the day should be balanced and include the vitamins your body needs to thrive. Think whole grains, egg whites, lean meats, fresh fruits and low-fat yogurt.

At Colony Diner, we serve breakfast all day! In addition to the traditional choices, we have egg white omelettes, turkey bacon and several gluten-free options. After a long week, let us cook breakfast for you. Stop by our Wallingford restaurant this weekend for a great meal!