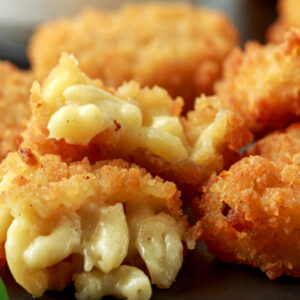 "Say cheese!" This delicious dairy product is a favorite around the world for its great taste and versatility; no two cheeses are the same. There are many different flavors to choose from, making it easy for everyone to enjoy.
Whether you're putting it on a sandwich or pairing it with some crackers, cheese always finds a way to enhance any meal.
Here are some of our favorite cheese-filled eats at Colony Diner.
Cheese Lovers' Omelette
The name speaks for itself – cheese lovers, this one's for you! The Cheese Lovers' Omelette is packed with Mozzarella, Swiss and American Cheese to give you a variety of flavors.
Paired with Home Fries & Toast, it's the ultimate cheesy breakfast.
Loaded Grilled Cheese
Just when you thought a grilled cheese couldn't get any better, we made it happen! Our Loaded Grilled Cheese is filled with Cheddar, Swiss and American Cheese with Tomato and Bacon on Grilled Challah Bread. The more cheese, the better!
Fried Mac & Cheese Wedges
Enhance your traditional macaroni & cheese experience with our Fried Mac & Cheese Wedges. Enjoy creamy Mac & Cheese coated with a Crispy Cheddar Batter, served with a side of Marinara Sauce.
This is the perfect way to start off any meal with some cheesy goodness!
Cheese Ravioli Parmigiana
The best type of dinner is one filled AND topped with cheese! Try our Cheese Ravioli Parmigiana served with Soup or Salad, Bread and Butter. Pair this dish with a refreshing glass of Cabernet Sauvignon to complement the cheese flavor.
Cheesecake
Don't forget dessert! Our Cheesecake allows you to get your fill of cheese, while also enjoying a sweet treat! Get it served with strawberries and ice cream to add even more flavor.

Are you craving cheese yet? Stop by Colony Diner & Restaurant today and get your favorite cheesy meal! View our Menus.