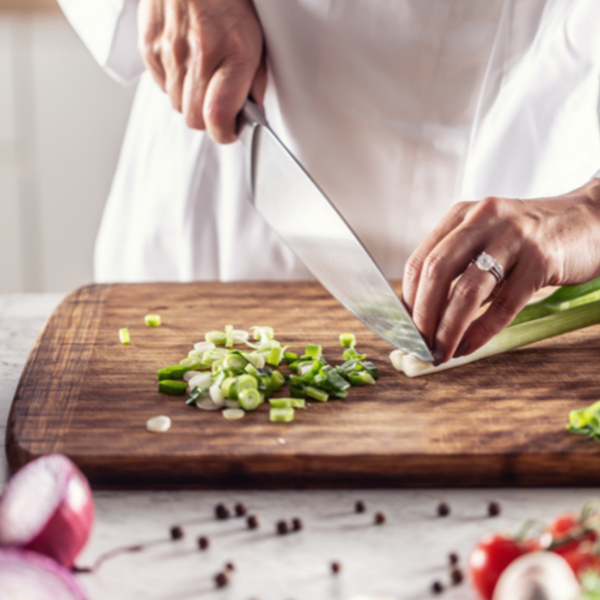 Onions are one of the most consumed vegetables in the world! According to the National Onion Association, per capita onion consumption has risen over 70 percent in the last two decades.
There are many different types of onions and ways to prepare them. With the option to fry, roast, grill or eat onions raw, you can expect a variety of flavors from different onions. Here are some of the most common types and how to use them in the kitchen.
Yellow Onions
If you're looking for an "everyday" onion, choose the yellow variety. Although they have a milder taste, the flavor is still strong and can be a great addition to many dishes.
Yellow onions are often caramelized and added to a burger or sandwich. The longer you cook them, the sweeter they become!
Try: Our Western Scramelt served with Diced Ham, Peppers and Onions topped with American and Cheddar Cheese.
White Onions
When you need raw onions for your homemade salsa or tasty guacamole, white is the way to go. Similar to yellow onions, they have a mild flavor but are still sweet and crispy. As they tend to fall apart when cooked, white onions are often the go-to for mincing and dicing.
Try: Our House Salad served with Cherry Tomatoes, Bell Peppers, Onions, Cucumbers, Shredded Carrots and Chickpeas.
Red Onions
Red onions taste great raw and cooked! They have a spicy-to-mild flavor, packing an initial punch that tapers off, making red onion common on salads and sandwiches. When cooked, their flavor becomes even milder. Red onions are also regularly used for pickling and make a great addition to sandwiches or quesadillas.
Try: Our Pastrami Sandwich on Grilled Rye with Melted Swiss Cheese, Sliced Onions and Tomato.
Sweet Onions
Also known as Vidalia onions, this variety is sweet. They are great for roasting alongside other vegetables like peppers, carrots and beets. Sweet onions are most commonly used when making soups, homemade sauce and fried onion rings!
Try: A side order of Onion Rings or Hot Vegetables with your favorite dish.
Shallots & Green Onions
Less common varieties, shallots and green onions are not often used as the "main" onion in a dish. Shallots are considered a "garlic-onion hybrid" with a mild onion flavor and are used for sauces and salad dressings. Also called scallions, green onions have a mild flavor and are popular garnishes in Chinese and Mexican cuisine.

Don't feel like cooking tonight? We've got you covered! Visit Colony Diner to get your onion fix today.