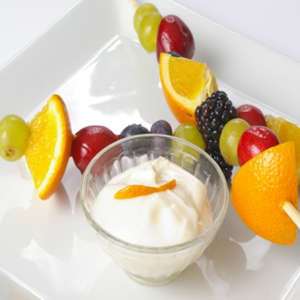 Graduation is a life-changing event. Whether you're leaving high school for college or are about to enter the real world after years of education, it is a day to celebrate. At Colony Diner, we believe that milestones should be honored with great food. Want to impress your guests among a dozen other graduation parties this summer?
We have four quick tips to serve the best food for your graduate, friends and family.
1. Keep Food Simple and Convenient
Your graduate and her guests will be talking to a lot of people in a short period of time. Everyone will want to know how it feels to be a graduate and hear plans for the future. Between conversations, your guests will want something quick and easy to snack on before the meal is served. Finger foods like vegetables, individual dip cups, popcorn and fruit kabobs are convenient to eat while mingling with the crowd. Plus, there is minimal mess!
2. Appeal to the Tastes of the Younger Crowd
When meal time arrives, wow your guests with more than the typical backyard picnic foods they will be eating all summer. Most likely, the crowd you are feeding will be teenagers, so why not serve their favorites? The younger generation likes the creativity of "build your own" bars – try popular foods like tacos, mac and cheese, burgers and ice cream for dessert!
3. Follow the Graduation Theme
Have fun with the food you choose to serve. After all, you are hosting a graduation party. This theme opens the door to several creative ideas to impress your guests, including:
Graduation pops made with mini peanut butter cups and chocolate squares
Cake pops decorated with the graduate's school colors
Tortilla rollups or taquitos tied like a school diploma
Your child and his friends will not only appreciate the great taste, but the opportunity to share your unique food on Instagram!
4. Let Us Help!
Hosting a large crowd for dinner can be overwhelming. Many people choose to cater their parties to avoid the stress of preparing, cooking and serving a meal. Luckily, Colony Diner is here to help with cold platters of tuna, chicken and egg salad, a selection of tasty sides and desserts baked in-house. We are conveniently located in Wallingford, CT and would be more than happy to help make your graduation party one to remember.
Contact us today to learn more about our extensive menu, including diner classics, gluten-free items and other healthy choices.