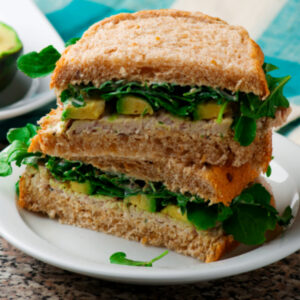 Spring is here and our tastebuds are loving it! The warm sunshine and fresh air have us craving some of our favorite springtime dishes. The best part is you can find them all at Colony Diner! Here are some spring dishes we just can't get enough of this season.
Fresh Strawberry Pancakes
It's been said that warmer weather can intensify fruit flavors. Enjoy your favorite during the first meal of your day! Our Fresh Strawberry Pancakes can provide the satisfying sweetness you're looking for on a warm day.
Want a different flavor? Add the fruit of your choice to a stack of our delicious buttermilk pancakes. Choose between strawberries, blueberries and bananas!
Tropical Salad
If you're looking for a healthier way to experience sweet flavors, our Tropical Salad may be the perfect choice! Enjoy a fresh fruit salad with a scoop of tasty cottage cheese and Jell-O on top of a bed of crisp lettuce. This dish will leave you satisfied and refreshed during a day in the spring sunshine!
If you're looking to add some protein to the dish, order a side of grilled chicken breast to complete your meal.
Turkey & Avocado BLT Panini
Spring is a perfect time to include avocados in your meals because it's the prime season for their flavor. Our Turkey & Avocado BLT Panini has mouthwatering turkey breast and crisp bacon with the freshness of ripe avocado. You can't go wrong with that combination!
Complete the dish with your favorite vegetable, like a side of fresh grilled zucchini.
Shrimp Scampi
The warm spring weather has us thinking of the ocean, leaving seafood on our minds. Get your fill with our Shrimp Scampi over your choice of pasta or rice. You won't be able to get enough of our jumbo shrimp sautéed in lemon garlic butter and wine sauce.
Want even more protein and flavor? Add our sautéed chicken breast to create a delicious Chicken & Shrimp Scampi!
Classic Milkshake
With the sun shining, it's common to desire a treat to cool down. Nothing does the trick like a Classic Milkshake. Choose between vanilla, chocolate or strawberry and make sure to ask for extra whip cream! If you want to up your game, try our Chocolate Chip Cookie Dough Milkshake.

Ready to enjoy the wonderful flavors of spring? Head to Colony Diner today!