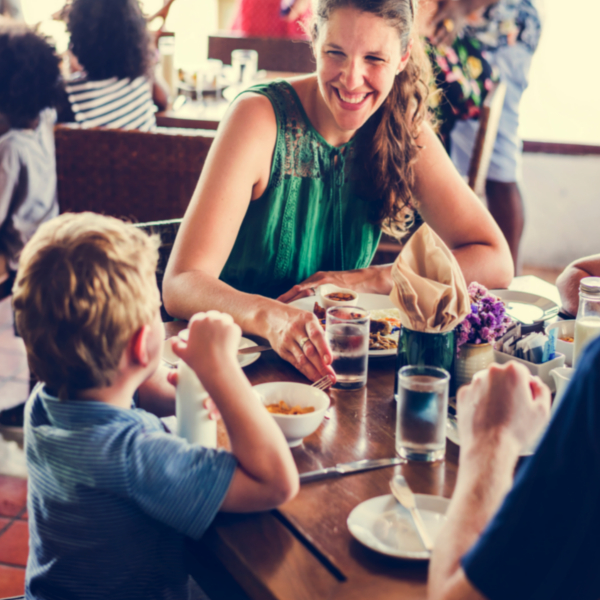 Mother's Day is Sunday, May 9th. Celebrate mom with a gourmet meal from Colony Diner! Show your appreciation for the special women in your life with our Mother's Day menu of dishes she'll love.
We'll be serving specials all day, in addition to our regular menu.
Soups & Vegetables
Chicken Rice ($0.79 extra)
Cream of Broccoli ($0.79 extra)
Seafood Bisque ($0.79 extra)
Fresh Grilled Asparagus
Fresh Top Carrots
Pickled Beets
Appetizers
Shrimp Cocktail Baked Stuffed Mushrooms
Fried Mozzarella Sticks Chicken Fingers
Colony Combo Buffalo Wings
Dinner Specials
Served with Soup or Salad, Potato & Vegetable, Bread and Butter. Meals that come with Pasta or Rice do not include Potato or Vegetable.
Prime Rib Au Jus with Potato and Vegetable (Specialty Seasoned and Cooked to Perfection)
Chicken Francaise over Pasta or Rice (Egg Battered Chicken Breast Sautéed in Lemon Butter White Wine Sauce)
Chicken Penne Ala Vodka (Fresh Sautéed Chicken Breast Tossed With Penne Pasta in Creamy Pink Vodka Sauce, Parmesan)
Grilled Chicken and Vegetable Combo (Fresh Grilled Zucchini, Asparagus and Roasted Red Peppers with Extra Virgin Olive Oil, Balsamic Vinegar
Land and Sea (Prime Rib and Two Baked Stuffed Shrimp Stuffed with our Seafood Stuffing, Lemon Butter Sauce)
Chicken Parmigiana (Served Over Your Choice of Pasta and Topped with our House Marinara and Mozzarella)
Baked Lasagna (Layers of Seasoned Ground Beef and Ricotta Cheese, Topped with our House Marinara)
Braised Roast Leg of Lamb Au Jus (Served with Potato and Vegetable)
Center Cut Broiled Pork Chops (Served with Potato and Vegetable)
Texas New York Strip
Baked Stuffed Shrimp (Three Jumbo Shrimp Stuffed with our Seafood Stuffing, Baked with Lemon Butter Sauce)
Broiled Stuffed Seafood Combo (1 Stuffed Filet of Sole and 2 Stuffed Shrimp, Broiled To Perfection with Lemon Butter Sauce)
Chicken and Shrimp Scampi (Sautéed Chicken Breast & Jumbo Shrimp in Lemon Garlic Butter Wine Sauce, Served over Pasta or Rice)
Broiled Salmon Filet (Fresh Filet of Salmon Grilled to Perfection)