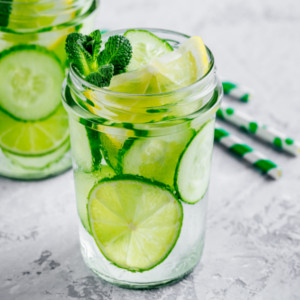 The unofficial start of summer is right around the corner! If you are hosting a party for the long weekend, nothing says "summer" quite like a backyard barbeque. We have some great tips to throw an unforgettable Memorial Day gathering with food, fun and friends.
Crowd-Pleasing Drinks
As the host of a party, it is your responsibility to make sure guests are comfortable and having fun – but you shouldn't have to spend the whole day mixing drinks. Have crowd-friendly beverages in bulk, one alcoholic and one non-alcoholic, that celebrate the flavors of summer: Fruity and refreshing! You can also encourage guests to bring what they want to drink.
Appetizers for the Climate
On a hot day, you want to cool off with appetizers that can stand up to the weather. Avoid foods that can spoil in the heat – containing mayonnaise, chocolate, Jell-O, etc. – to keep your guests safe from food-borne illness. Serve finger foods like chips and salsa, popcorn, fresh fruits and vegetables.
Options for Everyone
When it comes time for the meal, there should be choices for all tastes. While burgers and hot dogs are backyard BBQ staples, have vegetarian/vegan/gluten-free options for guests with dietary restrictions or a healthy eating plan. If there is a possibility friends will be bringing friends, there should be options for every kind of guest.
Keep Sides Classic
There is no need to break the mold. Potato salad, macaroni salad and coleslaw might not stand up well in the warm weather, but you can serve these cold sides indoors! Set up your main course buffet in your air-conditioned kitchen and have seating available inside.
Have Lawn Activities
There's nothing worse than a boring party! Set up outdoor games to keep your guests entertained, like cornhole or horseshoes, and have small prizes to encourage some friendly competition.
Be Courteous to Guests
Spring and summer are high time for ticks and mosquitoes. Prior to a backyard party, have your lawn pre-treated against these pests. Provide bug spray, have citronella candles burning and keep bug swatters handy to keep your guests from getting bit.

When you need a break from cooking, let Colony Diner serve a meal you will love! We take catering requests, from appetizers all the way through dessert, and always cook with fresh, seasonal ingredients. Visit our Wallingford restaurant for more information today.