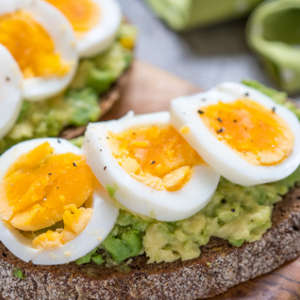 When summer arrives in New England, many of us are jumping for joy. After a freezing cold winter and rainy spring, we are ready for sunshine, backyard BBQ's and vacation time. Another aspect of summer to be excited about is the food – we get to indulge in delicious fruits and vegetables that make the season that much sweeter! Not to mention that it's beach season and many people hope to put their best bodies forward in the summer. Why not start by eating more seasonal fruits and vegetables?
We show you how to include fruits and vegetables in every meal of the day.
Breakfast
As the saying goes, breakfast is the most important meal of the day. You want something easy to make that tastes great and will keep you full through the morning. Add flavor and color to your breakfast with the following meal ideas:
Yogurt parfait with fresh melon or berries
Pancakes with apples or peaches
Avocado toast topped with hard-boiled egg
These succulent fruits will only be at their peak for a few months, so buy them at the grocery store as often as you can throughout the summer. And avocados are all the rage; they are a great source of healthy fat that will brighten your morning with their vibrant green color.
Lunch
If you're tired of bringing sandwiches to work, take advantage of fresh summer fruits and vegetables to make a lunch all your coworkers will envy, such as:
Grilled eggplant and tomato salad
Watermelon and mango salsa on pitas
Stuffed peppers
Not only will these meals be filling, but they are nutritious, colorful and tasty. Taking an hour to prepare your weekly lunches ahead of time allows you to be more creative.
Dinner
When we think of the classic summertime dinner, many of us imagine food on the grill. Whether that's hot dogs and burgers, steak or fish, we have a few sides to add even more summer flavor to your plate:
Corn-on-the-cob
Chicken kabobs with summer squash
Sweet potato tacos
Corn-on-the-cob is a classic American side dish for backyard BBQ's, while zucchini adds even more seasonal variety to your daily vegetable intake. Another colorful treat, sweet potatoes are fun to cook on the grill and who doesn't love a good taco? These components combined make a great dinner for your summer party.
Of course, summer is about relaxation too. When you're craving a home-cooked meal of comfort food or a lighter, gluten-free option, stop by Colony Diner in Wallingford.