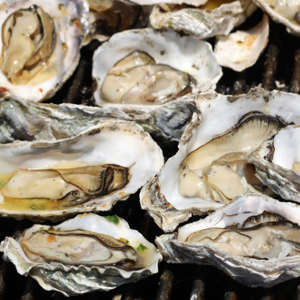 Summer is the season for grilling. When you get together with friends and family on a beautiful night for dinner, nothing says "backyard picnic" like food from the barbecue. Tired of the same old burgers, steaks and hot dogs?
We list 7 foods you might not have known you could grill.
1. Watermelon
This juicy fruit holds up surprisingly well on the grill. Rather than falling apart, it becomes firmer and reduces juice drippings. When you dress it with olive oil and cook for about five minutes on each side, watermelon gets a beautiful char that enhances its flavor.
2. Cheese
Grilling cheese can make it richer and softer, depending on the type. No matter what you choose, you use thicker cuts to prevent melting. For instance, brush Haloumi and Provolone with olive oil, then place directly on the grill for several minutes per side until lightly charred.
3. Bacon
Many of us think of meat when we think of grilling. Although bacon is meat, we typically cook it inside on the stovetop. When you grill thick-cut bacon, the flavor is released from the fat and can be easily cooked to your preference, whether you like it chewy or crispy.
4. Avocados
These days, everyone is crazy for avocados. They are rich in healthy fats and versatile enough to be incorporated into every meal. After cooking them in halves on the grill, scoop out the avocado flesh to make a delicious, smoky and savory guacamole!
5. Romaine Lettuce
Most people are used to eating lettuce cold in salads, but romaine holds up great on the grill. When you're making a blackened Caesar salad, toss the heads on the grill for one to two minutes per side to create a beautiful char that keeps the lettuce crisp and flavorful.
6. Sweet Potato
Sweet potatoes are high in Vitamin A, fiber and potassium. They taste even more delicious on the grill, when the skins are basted in butter and roasted for 40 to 60 minutes.
7. Shellfish
The great thing about grilling shellfish like oysters and clams is that they come equipped with their own cooking vessels! You can toss them directly on the grill and cook over medium-high heat until the shells pop open.
This summer, skip the same boring foods and impress your guests by grilling from this list. When you need extra help feeding a crowd, Colony Diner has cold platters, sides and desserts to satisfy everyone's hunger. Contact us today to learn more.