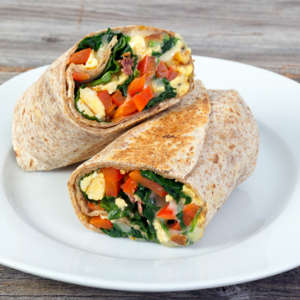 As the saying goes, breakfast is the most important meal of the day. So, why not eat it for every meal? The occasional plate of pancakes for dinner can feel like an indulgent secret. We're here to tell you that eating breakfast for other meals of the day has more benefits than great taste!
The next time you're craving breakfast for lunch or dinner, here are 4 reasons to go for it.
Save Money
Typical breakfast foods are cheap. Eggs, bread and vegetables can go a long way to build a delicious, filling meal. When you are looking to save a few bucks, consider switching your everyday menu to popular breakfast staples.
Low Maintenance
Breakfast is often the easiest meal to cook. There is little prep time involved for breakfast foods and little culinary technique, if you want to make a simple meal. Almost anyone can whip up pancakes or scrambled eggs with no trouble. If you are nervous about something more involved, like flipping an omelet, there are appliances on the market to help you!
High in Protein
Many of the most popular breakfast dishes have decent protein content. From eggs to meat and yogurt, you are getting the dose of energy your body needs to thrive. If you have to work an overnight shift, breakfast for dinner will give you the extra boost you need to stay on task.
Plenty of Options
Sweet, savory, spicy or mild – you can have all the flavors you crave without cooking a gourmet meal or spending a fortune at a restaurant. Whether you keep the meal light with egg whites and vegetables or have a craving for hash brown potatoes, the taste of breakfast food can be really versatile.
Breakfast for Dinner Recipes
If you want to step it up a notch from eggs and toast, here are some delicious breakfast ideas reimagined for a great dinner:
Egg and sausage burritos
Egg and bacon grilled cheese
Breakfast pizza
Burger with fried egg
Chicken and waffles
Croque Monsieur
At Colony Diner, we serve breakfast all day! When you are craving breakfast for lunch or dinner, visit our Wallingford restaurant for delicious home-cooked food.