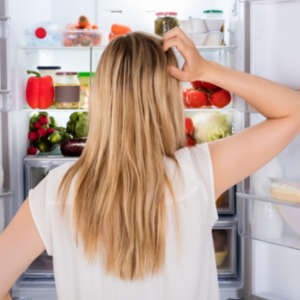 It's happened to all of us – you cook a delicious dinner and store leftovers in the fridge. Days later, you remember the food but are left wondering if it's still safe to eat. According to the Mayo Clinic, the risk of food poisoning increases after food has been left in the refrigerator for more than four days.
What should you keep in mind to protect your family's health?
Understand Food Poisoning
Foodborne illness occurs when bacteria contaminates perishable food items. The growth of these harmful organisms is often the result of leaving food out for too long. Meat, poultry, dairy and other perishable foods should be kept at room temperature for no longer than two hours. In extreme temperatures, try not to keep food un-refrigerated for more than an hour.
Even when you handle and store food properly, it only lasts so long in the refrigerator before it should be thrown away. The rule of thumb is three to four days.
Store Leftovers In the Freezer
If you do not expect to finish your leftovers within three to four days, store them in the freezer instead. Pack the food away immediately, rather than refrigerating for a couple days to avoid the risk of bacteria growth. Use freezer bags for proper packing, which are thicker than traditional storage bags and tend to keep food fresh for longer.
Certain food items, like green and pasta salads, are not recommended to be frozen. Depending on what you are freezing, storage time can range from one month to one year, according to FoodSafety.gov.
Average Fridge Storage Time
If you will be refrigerating leftovers, be sure to use best practices for food safety. Per Taste of Home, items like cooked chicken, fish and pizza can last three to four days in the fridge. We recommend labeling your leftovers with the date you stored them in the refrigerator. When you reheat your leftovers, make sure the internal temperature reaches 165 degrees.

Rather than risking your health with questionable leftovers, bring the family to Colony Diner! Our Wallingford restaurant has a full menu of breakfast, lunch and dinner specials to satisfy your every craving. To learn more, view our menus today.