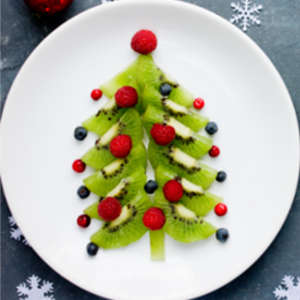 It's the most wonderful time of the year – for party hosts! Whether it's your first or 15th party, the key to hosting a successful gathering is preparation. Between friends stopping by for a quick visit and big family dinners, you may have house guests throughout December.
We have 5 tips to be a great holiday host.
Make Lists
From the planning the menu to buying gifts and getting the guest rooms ready, there is much to do when preparing for a holiday party. Lists can reduce stress, make sure you don't forget anything and help you feel accomplished as you check items off! When everything is outlined, it's also easier to ask for help from others.
Food Prep
While some dishes are served better fresh from the oven, it's crucial to prep as much as you can before the big day. As the host, you don't want to be working in the kitchen while everyone else is exchanging gifts and watching holiday movies. Food items like dessert and soups freeze well and can be easily defrosted by the time your guests arrive.
Be Ready
If you asked guests to arrive at 12 noon, be ready to greet them no later than 11:45am. That means the bar is stocked, appetizers are out, candles are lit and the dirty dishes have been put away. Each guest should be greeted with the offer of a beverage and the option to help themselves to hors d'oeuvres.
Holiday Themes
You may not be the best cook in the world, but it's your effort that counts. Embrace the holiday spirit and look for inspiration on websites like Pinterest. From the tableware to festive cocktail recipes, your guests will appreciate it. A few of our favorite ideas include:
Christmas Tree or Star of David Veggie Platter
Snowman Cheeseball
Stuffed Crescent Ring
Cranberry Spritzer with Rosemary Sprig
Deviled Eggs with Avocado and Pepperoncini
Cinnamon Roll Wreath
Enjoy Yourself
Lastly, don't forget to have a good time! You may be hosting, but it's your opportunity to spend quality time with family and friends too. A successful host makes sure all guests are attended to but does not spend the whole party stressed.

This holiday season, make hosting easier with the help of Colony Diner! Order any of our salads, desserts, freshly baked breads, homestyle soups and more for your holiday menu. To learn more, stop by our Wallingford restaurant today.