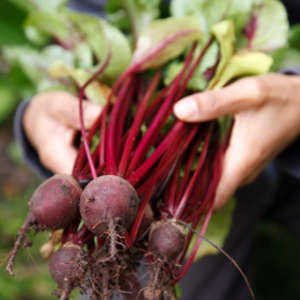 Autumn has arrived in New England and with it comes sugar, spice and everything nice! As the weather grows colder and leaves start to fall, what foods are on the rise?
The trends of this season highlight sustainability and responsibility. More consumers are looking to buy fresh from the farm and reduce waste.
We explore 5 of the top fall food trends of 2018.
Seasonal Vegetables
Fall is often cited as the unhealthiest season of the year. Following beach season, we transition to heavier clothing and indulge in the delicious foods of the holiday season. This fall, there is a big push for seasonal farm-fresh vegetables. They are healthy, versatile and buying from local farmers helps boost small business. Fall selections include:
Beets
Broccoli
Brussels Sprouts
Cabbage
Cauliflower
Eggplant
Squash
Sweet Potato
Craft Meat
According to market research, the craft and artisanal food and beverage sector is growing by 28 percent annually. Consumers are favoring premium cuts of bold-flavored specialty meat over traditional products from the grocery store's meat department.
Colorful Foods
For nearly a decade, Instagram has been the social platform for sharing photos of food. You can expect to see many colorful plates in your news feed this fall, as vibrant food and beverages are a seasonal trend. Many restaurants are adding bold colors to foods that typically have neutral hues.
Cinnamon Sweets
Is pumpkin spice a trend of the past? The flavor prediction for this fall is cinnamon. We have seen cinnamon roll ice cream, coffee, pie crusts and giant cinnamon rolls on the rise!
Charcuterie Boards
These "graze boards" have grown in popularity over the past few years. Commonly featuring cheeses, meats, fruits and nuts, the trend for fall is leaning towards vegetarian boards that skip the cured meat selections.

Pass on pumpkin spice lattes and apple cider donuts for something new this fall! Colony Diner cooks with fresh, local ingredients to serve you and your family a delicious meal. Visit our Wallingford restaurant for breakfast, lunch or dinner today!