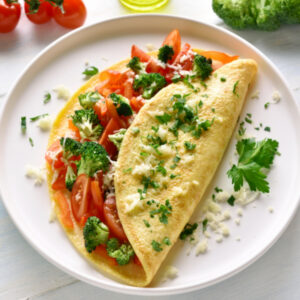 Brain health is key to making sure the rest of your body functions at its best! The brain controls your thoughts, emotions, touch, memory, motor skills, breathing – and hunger!
Here are some of the best foods to include in your diet to support brain health.
Fatty Fish
Eating fatty fish is a great way to encourage positive brain health. Fishes like salmon, tuna and trout contain omega-3 fatty acids, which are important to the structure of our cells. The brain uses these fatty acids to build brain and nerve cells! Fatty fish is also a great source of energy, can help improve our memory and mood.
We offer a variety of fresh fish meals at Colony Diner. Salmon fans will love our Broiled Filet with Lemon Butter Sauce. If you're having trouble deciding, try our Broiled Seafood Combo with Stuffed Shrimp, Stuffed Sole and Scrod!
Broccoli
We've all been told how important it is to eat our vegetables. Increase your intake of broccoli for antioxidants like vitamin C and lutein, which supports eye health. Broccoli is also rich in Vitamin K, a nutrient that acts as an anti-inflammatory and may protect the brain from damage.
Broccoli can be easily added to any meal. You can find this cruciferous vegetable in our Lite Omelette with fresh mushrooms, tomatoes and asparagus. Broccoli can also be added to your favorite sandwich! Our Vegetable Reuben includes fresh steamed spinach, broccoli, roasted red peppers, mushrooms sauerkraut and swiss cheese.
Nuts
Similar to broccoli, most nuts are high in antioxidants. They are also a heart-healthy food, which is often linked to brain health. Nuts are rich in Vitamin E, which protects our bodies from damage by oxidative stress.
This phenomenon is caused by an imbalance between production and accumulation of oxygen reactive species in cells and tissues. We become less able to detoxify these reactive products with age.
Add nuts to your favorite breakfast foods! At Colony Diner, choose between pecans, almonds or walnuts in your buttermilk pancakes or top off a delicious bowl of hot oatmeal with your favorite nuts.
Eggs
Many of the nutrients found in eggs contribute to brain health. Among them is choline, which plays a major role in keeping your brain and nervous system working properly. This nutrient helps the brain with memory and mood. Choline also acts as an anti-inflammatory!
How do you like your eggs? At Colony Diner, we can use them to craft a tasty Omelette with your favorite meats and veggies or a delicious egg sandwich with your choice of cheese.

Try these brain-healthy foods and more at Colony Diner! View our menus.