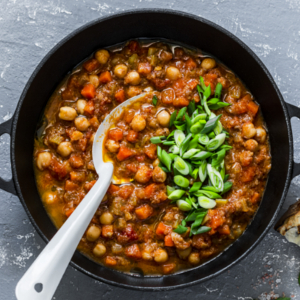 Colony Diner has recently added new vegan options to our extensive breakfast, lunch and dinner menu! Whether you practice veganism for ethical, health reasons or environmental reasons, we offer a variety of new and delicious vegan-approved meals.
What Is Veganism?
While vegetarians abstain from meat, veganism takes it a step further – absolutely no animal products are consumed. While a vegetarian might eat cheese but avoid steak, a vegan eats neither of these foods. A vegan lifestyle consists of mostly plant-based products, in an effort to limit the mistreatment of animals not only for food, but clothing and other purposes too.
According to research from Gallup, about three percent of Americans are vegan. Despite the low number, veganism is on the rise. While the term was first coined in 1944, Google searches of "vegan" have grown about 250 percent over the past five years.
Vegan Options at Colony Diner
Looking for a vegan restaurant near you? Colony Diner is quickly becoming a popular spot in Wallingford and beyond! We currently offer the following vegan dishes:
Southwestern Tofu Hash
Vegan Oatmeal
Patriotic Vegan Pancakes
Vegan Yogurt Parfaits
Vegan Morning Quesadilla
Chickpea "Tuna" Melt
Vegan Cheese Burger
Vegan BLT Club
Chipotle BLT Wrap
Vegan Reuben
Chickpea "Tuna" Salad Stuffed Avocado
Pasta Primavera
Chickpea Stew
Benefits of Veganism
Some people may be skeptical of a vegan diet, wondering how you can live on tofu and vegetables alone. However, there are many vegan alternatives to your favorite comfort foods, including burgers, pizza, pasta and ice cream. Meat replacements, such as beans and lentils, are nutritious, filling and taste better than you might expect. What are some pros of a vegan diet?
Reduces your disease risk
Helps you lose body fat
Opposes animal cruelty
Preserves the environment
We are proud to serve vegan and gluten-free meals at Colony Diner. These menu choices are available to anyone who wants to try something new! Visit our Wallingford restaurant to explore our updated menu today.

View All Menus

Please Note: Our kitchen staff is trained and monitored to make sure our vegan and gluten-free dishes are not compromised, but we do not operate in a completely vegan or gluten-free kitchen. Because our dishes are made to order, some ingredients may come in contact with one another and we cannot guarantee that cross-contact will not occur. We take the dietary needs of our guests very seriously and continue to do our best to make sure we accommodate you.